Sydney AI Hub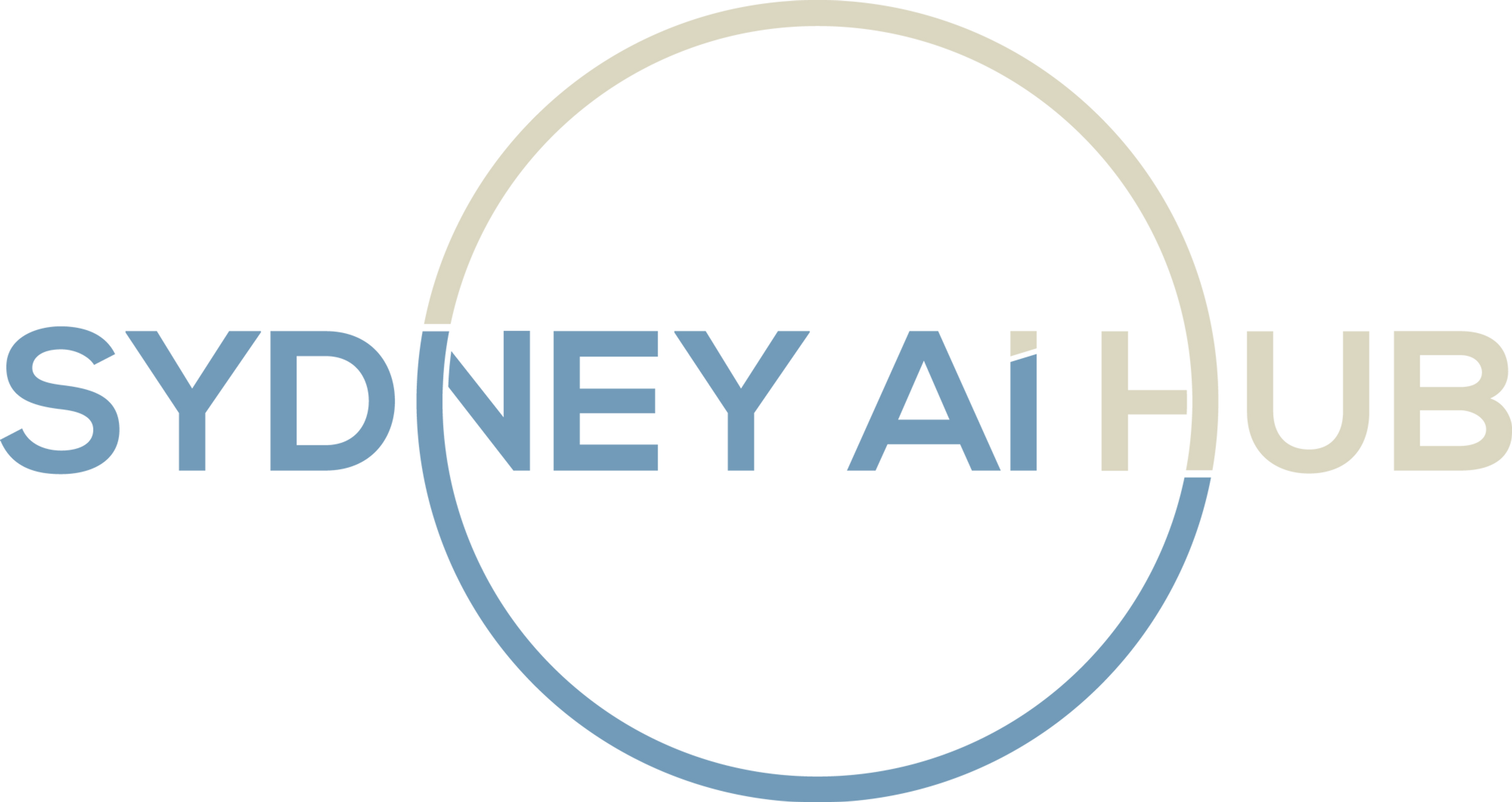 We are extremely proud to announce the launch of the Sydney AI Hub!
The Sydney AI Hub is a space for machine learning and AI startups, freelancers and practitioners. Founded jointly by Verge Labs and Tank Stream Labs, it's located at TSL's Barangaroo headquarters.
What is it? It's a collection of new and exciting AI companies. It's a place for the AI community, being built to help solve the complex problems AI practitioners work on every day. It's focused on the practical. It's not a research hub, or something set up by a large tech company or government. It's built by practitioners, for practitioners.
Why create the Sydney AI Hub?
AI is, at its heart, a collaborative endeavour.
We share our code online on Github. We participate in community events like those hosted by WAI and host meetups to share know-how. There's cutting-edge research on arXiv made freely available to all. We use open source tools like Python and R. There's a real culture in AI of helping each other to succeed. We'd love to continue that culture.
AI is hard, and we're better when we help each other out. When we put experts from different industries and AI niches in one space, we can share ideas and be as productive as possible. We're all winners.
The Sydney AI Hub will be a go-to place for AI companies and people. Working for a corporate and need someone to build a machine learning system? Need help with that algorithm you're implementing for your startup? Both the buyers and sellers of AI products benefit when you have one centralised place for AI in Sydney.
It's also a great resource for the data science community. The Sydney AI Hub has a space for hosting community events, talks and meetups. We'll be using it to share our combined knowledge on everything AI, from the latest cutting edge practical research to the practicalities of running a data business. We've already hosted our first event:
Why should I join?
There are many benefits to joining the Sydney AI Hub.
You'll get access to the space with AI companies working all around you. There'll be scheduled and informal knowledge sharing sessions, office hours, an event space with lots of great meetups, and even a shared library. All at competitive rates for a co-working space. We're forming corporate partnerships, too, and you'll have the chance to network with those companies.
Members of the Sydney AI Hub share their work, get help with their problems and benefit from the shared resources. They also expand their networks and make all kinds of serendipitous connections. Don't underestimate the value of serendipity.
What else? You'll be part of a community that gets it. We're all building AI companies, too and we think we can overcome the more common problems together.
How can I join?
We're looking for AI startups, freelancers and practitioners.
To qualify, you startup must incorporate aspects of machine learning or AI into the core offering. If you build machine learning apps, solve data science problems, or program in Python or R, we think you'd do well in the Sydney AI Hub.
Don't want a desk full-time? There are part-time and hotdesking options available, and you'll still be part of the community.
Interested? Fill out the form on the Sydney AI Hub website to schedule a tour. We'd love to hear from you! And for all the latest news from the hub follow the twitter account here - @sydneyaihub.